All Island David Kirton
(Right Recordings)
On his fifth studio album, All Island, Barbados-born reggae singer-songwriter David Kirton has put together eleven songs that span a spectrum of emotions and topics, making for happy crossover potential and a wider international audience. The usual tropes of the reggae of distance and displacement are charted here: ennui and the wish for exile ("Rescue Me/Refugee"), a homesick Caribbean soul in an English world ("Barbados"), the remembrance of home ("Where I Come From"). The songs, however, don't all hinge on that idea of out there, but celebrate here, that Caribbean spirit that sells well: observation of our unique Caribbean beauty ("She's All Island"), the joy of the global legalisation of marijuana ("Mary Jane"), unity and togetherness ("No More Walls"), true love ("Worth Holding On"), and more. A sonic template that focuses on roots reggae in this modern time is a happy recall of the genre's golden era. Island vibes are irie again.
---
Bittersweet Riddim Various Artists
(Precision Productions)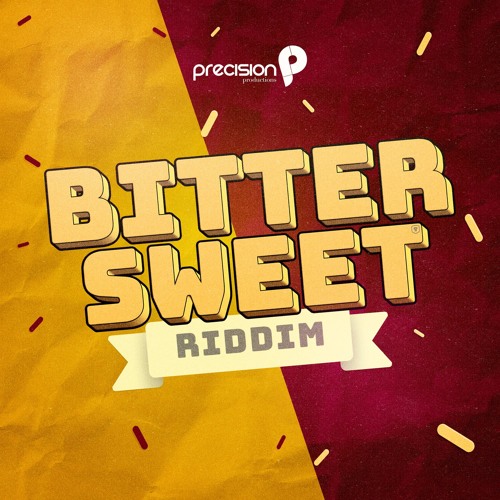 Months before the celebration of Trinidad and Tobago Carnival 2020, Precision Productions launched its new riddim to test the waters for the party cabal's penchant to wine. Groovy soca is the sound for party folk to come together intimately, and the Bitter Sweet Riddim serves up five combinations of lyrical partners to choose from, as sing-alongs or suggestions for how to groove. Preedy offers the lament of a failed relationship ("I Tried"); Nessa Preppy makes a proud claim of delicious love ("Honeypot"); Sekon Sta enquires about misguided intentions of the youth ("Mr Badman"); and Nailah Blackman and Konshens have a plain-spoken sexy conversation, nuance be damned ("Slow Wine"). Soca riddim may even be a misnomer in 2020: Nigerian singer Niniola Apata makes her track a proposal for a serious love connection ("Pocket") that resonates with a wider Afro-House audience than the Caribbean soca scene. This riddim is a successful attempt to internationalise T&T's festival music.
---
Down in Jamaica: 40 Years of VP Records Various Artists
(VP Records)
The official blurb for this collector's item reads: "Down in Jamaica is a ninety-four-track, deluxe, multi-format box set [of CDs and vinyl] with a twenty-four-page booklet and art cards detailing the hits, the rarities, and the history of the world's largest reggae label." All true, but this is also the successful result of Caribbean diaspora moxie making a significant and longstanding headway into the music industry in the United States. VP Records represents more than a record store and a label pushing reggae and dancehall hits from its base in Queens, NYC, to the world: it encompasses four decades of singers and musicians dreaming to become stars. And they are all here: the Heptones, Gregory Isaacs, Dennis Brown, Barrington Levy, Yellowman, J.C. Lodge, Freddie McGregor, Cocoa Tea, Garnet Silk, Buju Banton, Beenie Man, Capleton, Morgan Heritage, Sean Paul, Shaggy, Maxi Priest, and many more. One hundred and one, to be exact! This is a proud Caribbean legacy to cherish.
---
The Struggle (single) Bunji Garlin
(self-released)
When soca becomes calypso and rapid-fire lyrical rap becomes autobiography, you know that a song is being made by innovators. Bunji Garlin is at the head of the pack of modern soca lyricists, by miles. "The Struggle" is real, it's danceable, and it's a clear message that the continuing journey to the top for Bunji is not to be taken for granted. He worked for it, and it shows in the excellence of the flow. "I come from a different timing / Where you walk on a very thin lining / Was either music or badness / And you could lose yuh life in d rhyming." His story is replete with references to danger and rivalry, to war both lyrical and personal. His appeal to allow him to be himself, to free up, is couched in a chorus that samples the late Merchant's 1977 African fantasy soca hit "Um Ba Yo". The choice of fight or fete, life or death, was made through song. And rhyme, too. Bunji rhymes oesophagus with Galapagos, so you know this man is not joking. Serious thing here!
---
These reviews appear in the January/February issue of Caribbean Beat magazine.
© 2020, Nigel A. Campbell. All Rights Reserved.